Greetings from Professor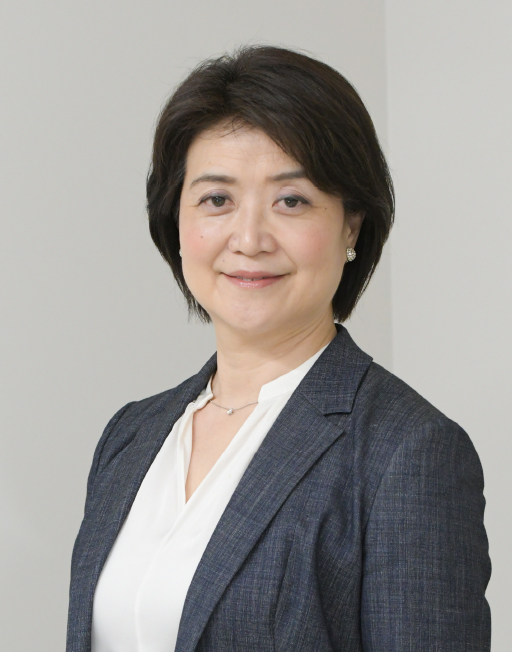 Professor Mari IKEDA
Thank you for visiting the Department of Family Nursing homepage.
My name is Mari Ikeda. Appointed on August 1, 2021, I am the third professor in charge of this department, succeeding Dr. Chieko Sugishita, the first professor, and Dr. Kiyoko Kamibeppu, the second professor.
Family Nursing is a discipline that focuses on the entire family, supporting and caring for the family in order to enhance the family's inherent strengths when vulnerability is increased due to health problems, developmental issues, and various life cycle events that family members may face.
When a family member experiences health problems, the role structure of the family changes, and the smaller the family size, the more difficult it may be to adapt to these changes. In recent years, the structure of disease and its healing process has changed, as has the nature of the family, and an increasing number of people are living in society with chronic illnesses. It is becoming increasingly important for the well-being of patients and their families that healthcare professionals, including nurses, provide care not only to the patients themselves but also to their families. In our department, faculty members, visiting researchers, graduate students, and other members with high aspirations and passion for healthcare and nursing have gathered to engage in nursing practice and family nursing research that contribute to patients and their families.
In terms of research, as described in the "Research Activities" page, we are engaged in the following areas: mental health during family formation, care for children with cancer and their families, and psycho-social care for patients and their families to improve their quality of life despite their illnesses, in addition to treatment itself. We continue to boldly take on the challenge from a mental and social perspective. The Japanese family has a family process in which the family members influence each other in a gradual manner, which is not seen in the West, where individualism is the norm.
Education, or the training of the next generation, begins with undergraduate education through lectures such as "Family and Health" to understand the health needs of families at various levels of health and the family problems caused by family health issues, and to develop family nursing to enhance the original family functions, respect their will, and move toward health promotion. We begin by conveying our fascination with this field. We also hope to cultivate the ability to address issues in the field of family nursing by exposing our class members to different opinions and perspectives, both domestic and international, as well as the importance of family nursing through the way we, the class members, face the challenges of patients and families.
Through research and education, all members of our department will continue to make efforts to enhance family resilience and to energize families so that they can grow out of various crises.
(August 2021 note)
Department History
| | |
| --- | --- |
| April 1992 | The Department of Family Nursing, School of Health Sciences and Nursing, Faculty of Medicince, University of Tokyo was established when the former Department of Health Sciences, School of Medicine, University of Tokyo was renamed to the Department of Health Sciences and Nursing. |
| October 1992 | The late Professor Emeritus Chieko Sugishita was appointed as the first Professor of the Department of Family Nursing. It is the oldest department in Japan as a university laboratory for education in family nursing. |
| April 2002 | Assistant Professor Kiyoko Kamibeppu was appointed, and the following year, at the end of March 2003, Professor Chieko Sugishita retired and became Professor Emeritus. |
| December 2012 | Associate Professor Kiyoko Kamibeppu was promoted to Professor and became the second Professor of the Department until the end of March 2021when she retired. |
| August 2021 | Professor Mari Ikeda assumed the position of the third Professor |